Orders are typically shipped via USPS 2 - 5 business days after receipt of payment.
ENJOY FREE SHIPPING WORLD WIDE AUGUST 2019 WHILE SUPPLIES LAST!
Books published prior to 2018 are also available via ForrestsMusic.com in CA, USA, and in France.
Individualized SKYPE coaching with K.J.P. for $1 per minute with a 20 minute minimum by prepaid appointment to assist you and/or your ensemble in achieving higher potential in expression, understanding and enjoyment of the music sold here, is available. Please note, minors (18 or younger) need to be supervised by a parent, teacher or other adult legal guardian. Thank you for your cooperation.
Muse Echo provides growing information about available books. Also, founder K.J.P. is happy to assist and answer any questions to help you select the right books for you and/or your oboe studio!

Oboe Brilliance proudly presents 3 new releases!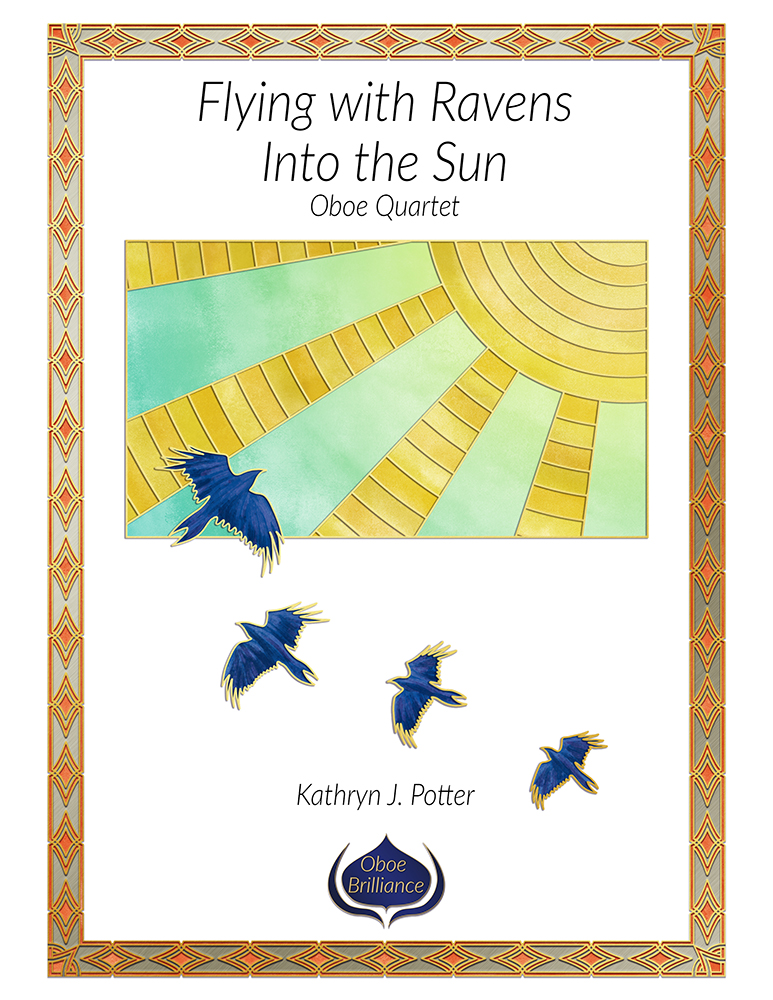 12 Two Voice Melodies for C Instruments, or Piano Solo
One Composition and Mask for Each Month of the Year
View Sample