Oboe Brilliance offers all of the following 11 publications and provides international SKYPE coaching to help musicians achieve optimum enjoyment and expression with insight from the composer.
TO ORDER 8 of the 11 IN EUROPE:
To order any of the first 8 published books from the PUBLISHER - in EUROPE, click the link provided under the desired book. Orders shipped (and distributed) world wide. The 3 latest releases are ONLY available from the Composer.
In the AMERICAS: (orders shipped world wide)
To order ANY or ALL of the following 11 books from the COMPOSER, living in the US, fill out the ORDER form, receive a bill, and then pay securely via the PayPal link.
Order 3 or more books from the composer and enjoy FREE SHIPPING world wide.
Order 4 or more books from the composer and also enjoy SKYPE coaching (private or ensemble) at 50% off.
International SKYPE coaching, with the composer, (in English) is available to assist musicians studying, teaching or performing the music available for sale for $45 per 45 minutes.
By prepaid appointment.
Muse Echo provides growing information about available books.
Also, founder K.J.P. is happy to assist and answer any questions to help you select the right books for you and/or your oboe studio!
Orders are typically shipped via USPS 2 - 5 business days after receipt of payment.
Oboe Brilliance proudly presents 3 latest releases!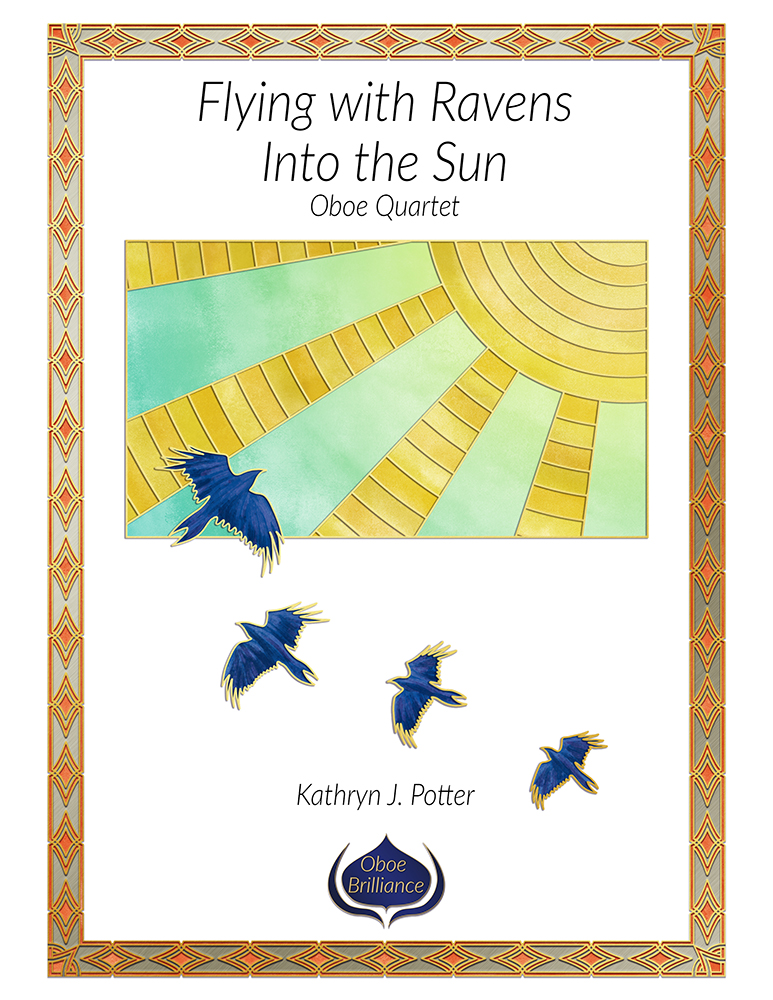 12 Two Voice Melodies for C Instruments, or Piano Solo
One Composition and Mask for Each Month of the Year
View Sample