Home
Oboe Brilliance celebrates life long oboe playing with it's original:
Music composed by Founder, Kathryn J. Potter.
COMMISSION composition services for classically notated, printed music to study, enjoy and perform for:
Oboe Solo Music
Oboe Ensemble Music
Oboe in Ensemble Music
For oboists of all levels, composed by K.J.P.
SHOP from the growing selection!
5 books of Oboe Solo Music
3 books of Oboe Ensemble Music
3 books of Oboe in Ensemble Music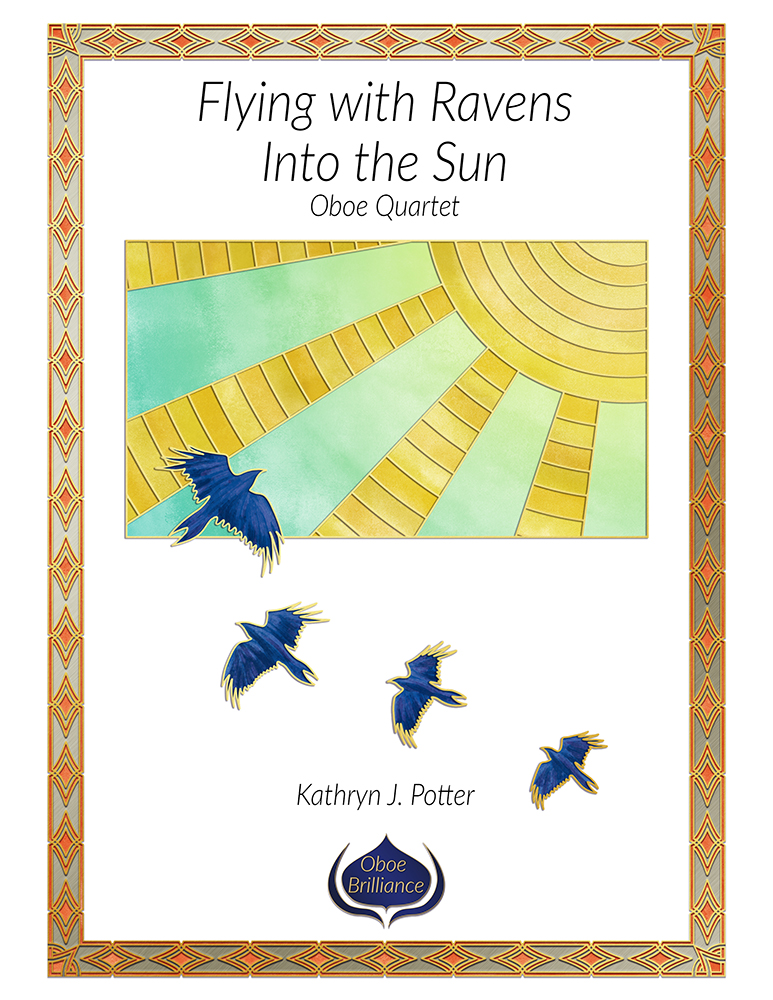 12 Two Voice Melodies for C Instruments, or Piano Solo
One Composition and Mask for Each Month of the Year
View Sample
Explore Muse Echo to read blogs listen and learn more.
Come to PARIS to celebrate FEMINISM, global humanity, and MUSIC with an OBOE emphasis!
Ms.Kathryn Potter in Master Class via OBOE PARIS 2020 Festival
Saturday March 7, 2020 9:30AM - 6:30PM
Where she coaches her solo oboe and oboe ensemble works with oboists of any age, level and nationality *
CRD de Pantin 2 rue Sadi Carnot 93507 Pantin
Celebrating International Women's Day with a free concert:
SUNDAY March 8th at 3-4 PM (15th hour)
Kathryn Potter, founder Oboe Brilliance, will be one of the composers featured and will premiere her duets along with Marika Lombardi
Two new compositions of Ms. Potter's will be premiered: oboe duets, oboe and piano work
Eglise Amèricaine 75007 Paris
For more information about the concert, and to sign up for Masterclass, contact info@oboeparis.com * director Marika Lombardi is fluent in Italian, French and English